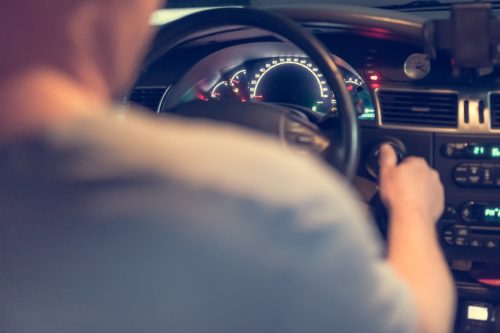 Many New Yorkers do not have their driver's licenses. Others do not on own cars. New Yorkers get most places on foot or by subway, but sometimes, they may find themselves in the passenger seat of a car. Unfortunately, car accidents occur often and they can be severe. These accidents can result in serious injuries, causing physical, financial, and emotional burdens. If you have been injured in a car accident due to the negligence of the driver, you may be wondering if you are entitled to recover compensation. Read on to learn more about passenger injuries in New York City car accidents.
Common Causes of Car Accidents?
Car accidents can be caused by any number of factors. New York City streets are busy and accidents happen often. Sometimes, these accidents are caused by poor road conditions, inclement weather, or faulty car parts. But, for the most part, car accidents are a result of driver negligence. The most common forms of negligence include drowsy driving, distracted driving, speeding, failure to follow traffic signs and lights, and driving under the influence of drugs or alcohol.
Can I Recover Compensation as a Passenger?
If you are a passenger injured due to the negligence of a driver, you may be entitled to recover compensation. But, you will have to provide proof of negligence. To do so, you should take the following steps:
Call 911. The police can file an accident report. This report will detail who was driving, when the accident occurred, the cause of the accident, and more.
Document the scene. It is important to take photos and videos at the scene of the accident. Document any damage done to the vehicles and/or property involved. It is important to take your own photos, rather than relying on the photos the driver has taken.
Seek medical attention. If you are involved in a car accident, you may be severely injured. Many people attempt to skip the hospital and recover at home, but it is important that you see a doctor. Visiting the hospital, your doctor, or an urgent care facility will help ensure that your injuries are properly treated, while simultaneously providing you with proof of the origin and extent of your injuries. At the hospital, make sure to ask your doctor for a copy of any relevant medical documents.
If you have been injured in a car accident, contact our firm today to speak with a skilled attorney.
Contact our Firm
A personal injury accident can have a great impact on your life and your bank account. At Katter Law Firm, we believe that everyone should be held liable for his or her own negligence; you should not have to bear the burden of someone else's mistakes. To learn more or to schedule a free consultation, visit us online or call us today!