Success Stories
$1,500,000
Foot injury after bus collision with pedestrian
$1,000,000
Knee Injuries after Construction Accident
$850,000
Security Guard's Broken Ankle
$805,000
Motorcycle Accident
$777,500
Pedestrian Struck by Taxi in a Construction Zone
$707,000
Burns Suffered in Dance Club
Practice Areas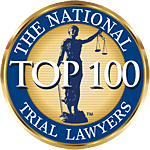 Contact Us For Your
Free Consultation
Injury Lawyer Serving New York
If you have been involved in a traumatic accident, you most likely require the services of an experienced New York City personal injury attorney. For most, the emotional impact of a serious injury can last as long, or longer than the injury itself, leading many to relive the accident repeatedly.

Whether it is a vivid recollection of a car accident, a slip and fall on an icy sidewalk or complaining to a dismissive nurse about a pain on your side, only to find yourself days later in intensive care; such memories are often haunting and debilitating.

Katter Law Firm helps victims of negligence throughout New York City fight for compensation they need.
We Are Ready To Help You Get The Money You Deserve
Our goal is to help you and your family through these trying times. While you are focused on healing, we are focused on ensuring you are justly compensated for the actions that brought you to us. We will represent you in a caring, respectful way to encourage your comfort and trust.

Once you meet with Katter Law Firm, our practice will take over all legal and insurance matters so that you can focus your attention solely on your recovery.

We are eager to help. Contact us to discuss your case.

Get Your Free Consultation
When Injuries Occur, Call Katter Law Firm
When personal injuries occur due to negligence, recklessness, or even malice, you need more than medical care—you also need sound legal advice.With the services of an experienced and skillful attorney, you may win the money you need to compensate for all injury-related costs, such as medical care, lost income, and pain and suffering. At Katter Law Firm, we will fight aggressively to ensure you receive the payment you deserve and that the party at fault is held fully accountable. Your consultation is free.

Get Your Free Consultation
What Sets Ron Katter Apart?
Ron Katter is known to take a personal interest in each case. He is passionateabout winning a just outcome for every single client he represents. His belief in the integrity of the law and every individual's right to be treated with dignity and respect will become apparent to you as soon as you meet him. Your trust in him and our firm will be well-placed. Attorney Katter and his team have a two-decade history of successful outcomes. You could be next.

Learn More About Ron
Your New York City Auto Accident Attorneys
Katter Law Firm has significant experience fighting for victims of auto accidents in and around New York City.

Our firm is ready to investigate your accident, uncover all responsible parties, and fight for you every step of the way.

When you need a determined law firm after an auto accident, turn to Katter Law Firm. We handle all auto accidents, including, but not limited to:
Slip & Falls in New York City
If you or a loved one have been injured on another person's property, you will need an attorney to identify the responsible party. If you were injured or fell sick because of someone's actions or inaction, questions must be answered. Katter Law Firm is ready to answer them. We handle all premises liability / slip & fall / trip & fall accidents, including, but not limited to: