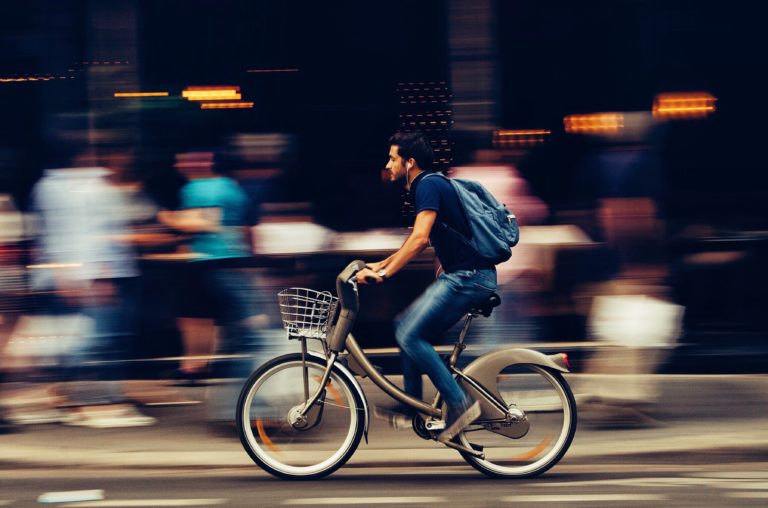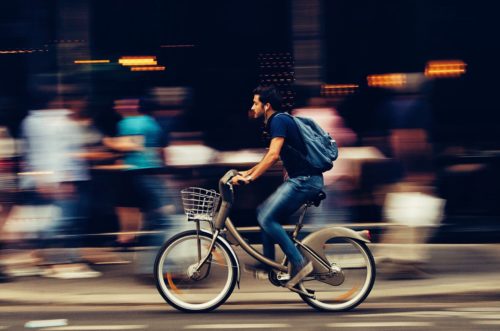 Riding a bicycle is a good way to move around while also getting exercise and fresh air. Unfortunately, many bicyclists are involved in accidents every year, many of which are preventable. Avoiding unnecessary injury means taking proper precautions to avoid these accidents as much as possible. Here are seven things you can do to stay safe while riding your bike:
Wear a helmet and protective gear

Far too many people go out on their bike without a helmet or other protective gear. While they may not be the most aesthetically pleasing, helmets, elbow pads and knee pads all help to prevent injury in the case of an accident. In the event of a collision with a motor vehicle, they may literally save your life.

Obey the rules of the road

It should go without saying, but you should always obey traffic laws when out on your bike. This means giving the right of way to other vehicles, obeying traffic signs, and avoiding any unnecessarily reckless behavior. Not only does this keep you safe, it can also keep you from getting ticketed.

Ride with the flow of traffic

If you want to minimize your risk of an accident, always ride your bike with the flow of traffic. This ensures people will see you as you are riding along, and makes it less likely that you will collide with another vehicle on the road. Conversely, riding against traffic increases the chance that another vehicle will not see you until it is too late to avoid hitting you.

Use reflective clothing when biking at night

There is no time that is more dangerous to be biking than when it is dark outside, and ideally, you should avoid biking at night whenever possible. If you must bike in the evening, though, always make sure to wear reflective gear. This helps other vehicles see you and makes it less likely for them to hit you.

Always watch out for other vehicles

As a bicyclist, your greatest threat is other vehicles on the road. This includes both other drivers, as well as parked vehicles that may be parked in places with poor visibility. Keeping an eye out for these vehicles is a good way to ensure you do not get into an accident.

Keep your hands on your bike

Some people like to show off while they are biking, and try to steer with only one hand, or attempt to ride with no hands at all. Others will remove their hands to do other things, like check their cell phones. In either case, you put yourself in danger, since taking your hands off the handlebars means you cannot steer and, if you have hand brakes, you cannot brake, putting yourself at greater risk of harm.

Ride as predictably as possible

A commonly cited reason for accidents involving bicyclists involves those bicyclists suddenly swerving or pulling out into traffic. While these maneuvers may be fun, they are also dangerous, as a car may not have enough time to stop if you suddenly swerve in front of them. Riding predictably is a good way to ensure you keep yourself safe, and avoid other vehicles colliding into you.
If you or someone you know has been in an accident that was the result of someone else's negligence, contact the New York personal injury lawyers at the Katter Law Firm. We will help you protect your rights and get the compensation you deserve. To schedule a consultation, contact us at 212-809-4293, or visit our contact page.