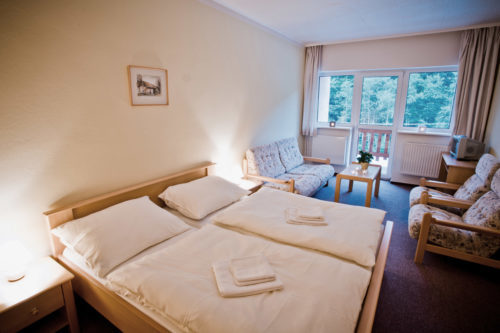 When people stay in a hotel, they expect to be comfortable and safe. Guests usually do not consider the idea that they could be involved in an accident. While they are usually safe, it is possible for an accident to take place on the property of a hotel if the owner or staff engages in negligence. People who are injured due to negligence can recover compensation for their injuries through a personal injury lawsuit. Continue reading to learn more and contact an experienced New York personal injury attorney for assistance with your case.
What are Causes of Hotel Accidents?
Oftentimes, hotels offer various amenities to entertain their guests. This can include gyms, pools, spas, restaurants, etc. They also have basic means of accessibility, such as stairwells, elevators, and escalators. If the premises of a hotel is not properly taken care of, hazards can arise that threaten the safety of guests. Examples of causes of hotel accidents can include the following:
Defective furniture 

Food poisoning

Hot tub accidents

Inadequate security

Swimming pool accidents

Escalator accidents

Elevator accidents

Gym equipment accidents

Unsanitary conditions, such as bed bugs

Parking lot/garage accidents
Proving Negligence and Recovering Compensation
Property owners are legally required to ensure their grounds are safe so that those who come onto it are not harmed. This can be done by hotel owners and staff by conducting routine inspections so that hazards can be fixed before they cause harm. The failure to do so is negligence and injured parties can recover compensation for the physical, emotional, and financial burdens.
In order to successfully win a lawsuit, the injured party is required to prove that negligence took place and directly caused their injuries. This can be done with evidence that shows the property owner knew, or should have known about the hazard and failed to fix it. Evidence that can be helpful can include medical documentation of the injuries, pictures of the hazard, video of the accident, witnesses, and more. 
Contact our Firm
A personal injury accident can have a great impact on your life and your bank account. At Katter Law Firm, we believe that everyone should be held liable for his or her own negligence; you should not have to bear the burden of someone else's mistakes. To learn more or to schedule a free consultation, visit us online or call us today!