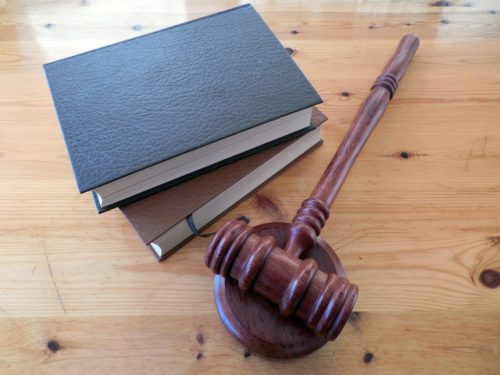 As discussed in Part 1 of this series, the no-fault benefit pays for immediate medical care and lost wages for car injury victims, regardless of fault. However, while no-fault covers payment for those charges, it does not pay expenses for future medical expenses, lost wages, or for your disabilities or for pain and suffering. To recover money for these types of losses, you must start a lawsuit against the owner of the vehicle that caused your injury. However, your right to bring a lawsuit against the driver that caused your injuries can be severely limited, unless your injuries meet what's called the no-fault law's "serious injury" threshold. That threshold is injury specific, under the law, and is often a challenge to prove in court.
"Serious injury" has several clear definitions–a personal injury which results in death; dismemberment; significant disfigurement; a fracture; or a loss of a fetus. There are several other categories that are not as clear and are more difficult to prove in court. They include: permanent loss of use or permanent limitation of a body organ, part or system; or a-non permanent injury that results in a disability for a specific time period. The trend has been for courts to find that there is no "serious injury" and dismiss cases when people claim:
Neck, back or leg injuries, which might even require surgery

What used to be called "whiplash" injuries, which include back and neck sprains and strains and disc herniations or bulges

Teeth and mouth injuries
Over time, the courts have imposed more requirements on injured parties to prove that their injury meets the no-fault threshold. When a "serious injury" can't be proved, the court will dismiss a case before it can get to trial. Many injured parties have had their cases dismissed because they weren't able to prove they suffered a serious injury.
Although it is challenging to meet the requirements of the "serious Injury" threshold if you don't have a broken bone, if you've suffered a slight break to even one of your smaller bones, you will easily meet the threshold. Once you meet that threshold, whatever additional injuries you've suffered, even if they wouldn't meet the "serious injury" threshold by themselves, they can be included in the money damages you seek from the careless driver.  
If your injuries don't meet the "serious injury" threshold, you may get your initial medical bills paid but you won't be able to seek more money damages in a separate lawsuit. Remember the "serious injury" threshold applies only to injuries suffered as the result of a motor vehicle and not to other types of accidents.
Always consult a lawyer, if you've been injured and have questions about your rights. Most personal injury lawyers will answer your questions at no charge. While the call probably won't cost you anything, not protecting your rights just might cost you a lot.
Ron Katter
Katter Law Firm
Phone: 866-LAW-HELP
Alt Phone: 212-809-4293